Auckland rental property management
Do you require quick, reliable Auckland rental property management services? Our diverse team at Reliance Property Management is dispersed throughout Auckland to provide you with extensive local knowledge about rental property management.
Get in touch with us to alleviate the stress of maintaining your rental investment property in Auckland. When establishing a partnership with our team, you will be assigned a professional property manager dedicated to managing your property's day-to-day running, while attending to long-term tasks, and ensuring your goals are met.
Reliance Property Management maximizes rental investment property.
Reliance Property Management maximizes rental investment property, attending to your investment through our property managers, delivering Auckland property management experience to your real estate. We specialize in the rental market, providing our property managers for free rental appraisal offers for our potential Auckland clients.
Our free rental appraisal guides you toward maximizing investment returns. After contacting us, we will provide a detailed report of your property's earning potential, embedded within our thorough understanding of current market conditions and local insights. Additionally, to establish a relationship with our team and motivate positive change for your rental property, contact us and review our property management fees which remain the lowest in Auckland, at 5.99%!
Why choose our property management team?
Reliance is a property management company that goes the extra mile to present you with a service that will make your residential investment more simple and enjoyable. We service your rental property investment with significant local knowledge, offering a complete property management solution empowered by our extensive local market knowledge.
Alongside our outstanding low fees, our service is characterised by our fantastic communication and ability to problem-solve for landlords and tenants. Our goal is to provide a service that puts the client's needs first, conducts business confidently, and offers a money-back guarantee.
If within the first three months of signing with us you are unhappy, you can walk away, terminating our agreement.
We are focused on reducing your risk.
Reliance Property Management is located throughout Auckland, such as our team of property management Pukekohe. We seek to reduce instances of administration risk, physical damage, liability, and property vacancy risk.
We connect you with a property manager who will attend to your investment property rental returns, stock good quality tenants, perform quarterly inspections, deal with rent collection, and conduct repairs and maintenance. In addition, we maintain exceptional relationships with local tradespeople to ensure all services completed on your property are performed with care and attention to detail.
Excellent regular communication
Our property manager will commence regular communication between owners and tenants during the maintenance and renting of your properties.
To ensure we are acting in the best interest of our clients, we contact our landlords with simple plans which help maximise your residential properties.
We have an enviable reputation within the Auckland property management area, managing properties with professionalism for years.
Our regular landlord communication allows every element of property development to be enacted under the simple supervision of our clients.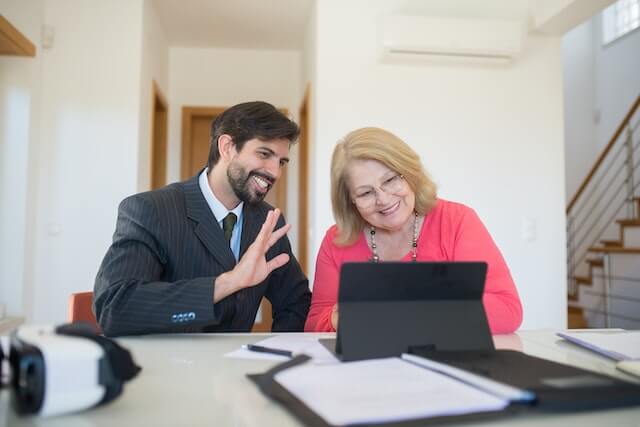 One of the key elements of investing in rental property is the tenancy situation. Maintaining reliable, happy tenants will change your property's income and the extent of maintenance regularly required. We enable our clients to be connected with excellent tenants through our marketing and screening process.
We take charge of the tenant recruitment process as we consider tenant selection a critical element of property management. We screen for residential tenancies, protecting your investment properties by building solid relationships with good tenants who are likely to care for your property and stick around for the near future. Additionally, should a tenant leave, our marketing process allows us to contact an extensive array of potential replacements, quickly finding a tenant who will maintain your rental income.
Our client portfolio gives us confidence.
We are proud of our client portfolio, which demonstrates how we conduct business, building great relationships with clients and being exceptionally attentive to their needs.
We are always friendly and willing to take calls from a client landlord, with our Auckland property management consistently remaining professional in the rental market.
In addition to our positive feedback from customers, our large number of completed projects suggests the extent of our experience in the local property management market.
Enquire with us today, and we will take care of your property!
Enquire with us today, and we will take care of your property with our professional management team attending to your needs. Our exceptional service for property owners throughout Auckland will be immediately present when you visit our Facebook.
Contact our property managers by emailing us at Info@relianceproperty.co.nz or phoning 0800-131-141 and get your free rental appraisal today.