LOWEST PROPERTY MANAGEMENT FEE IN AUCKLAND 5.99%!
Do you need to partner with a property manager to address the day-to-day maintenance of your rental property with low property management fees? Reliance property management is an Auckland-based property management company, excelling at managing residential properties for fees as low as 5.99%, with a money-back guarantee.
Reliance Property Management is one of Auckland's leading rental property management companies. We connect rental property experts with landlords in need of full management support for their investment, delivered at an affordable price. Our professional property managers will attend to your investment property, supplying a free rental appraisal to get the ball rolling on property management.
Residential property management fees
We are focused on residential investments, with our residential property management fees remaining low. At the same time, we provide great value with adequate supervision of every potential risk encountered by our clients' properties. Managing risk is the most crucial requirement for our clients, where our effective communication makes the process more straightforward for our owners and tenants.
Our property management services are delivered at low fees while remaining consistent and accountable during our partnership with you. Your Reliance property manager will ensure your property is being maximised. Rent will be consistently collected, with maintenance enacted, inspections and tenancy action taken, and paperwork protected to alleviate your stress.
Reliance Property Managers
Our team of Reliance property managers are dispersed throughout Auckland, each working with effective communication, considerable knowledge, and quick response to provide investment property services with low fees. As a result, we are proud to exhibit the lowest property management fee in Auckland, which helps each landlord make the most significant returns.
If you compare our fee structure with competing Auckland property management services, you will find that we offer the same processes while simply asking for less from our clients. We want to help you reach your full potential without the hassle of organising maintenance and promoting your property to attract tenants. We are investors ourselves, understanding the nature of Auckland property management and housing managers across Auckland, such as our West Auckland property management team.
We respond to tenant selection and maintenance with as much care as we would apply to our own property.
Casual Letting in Auckland
If you want to remain in control of the maintenance of your property but don't want the trouble of attracting and choosing the right tenants, we are here to help. Our casual letting in Auckland makes parts of the tenancy process simpler while allowing for your personal touch through your own management of your investment property to suit your needs.
Our excellent service stands above our low fees.
While our low fees are important to our clients, our portfolio is so successful due to our excellent service and considerable knowledge of the Auckland property market. We pride ourselves on our fantastic communication, ensuring we know what our clients want from our partnership, only enacting changes on their property after they have given us the okay.
We let you maintain your input into your property while offering continuous, simple communication between all parties, our owners, and tenants
Additionally, we have slowly established contact with local tradespeople throughout Auckland who work at a reliable, low cost, building trust with our team through our past completed projects. Our clients currently span a wide area, with us facilitating the entirety of Auckland property management locations.
Why choose Reliance Property Management?
We are a property management company that offers free rental appraisal, a money-back guarantee, and excellent service for a low property management fee. Our features focus on maximising your investment, from an inexpensive property management agreement to our no-tolerance policy for rent arrears.
Our property managers are on-site for quarterly property inspections, repairs and maintenance while offering an excellent tenancy screening process to help reduce the time in-between tenants. We screen prospective tenants, doing work to protect each investor and achieve owner goals. When finding tenants, we market extensively for individuals who will care for your property and stick around for as long as possible.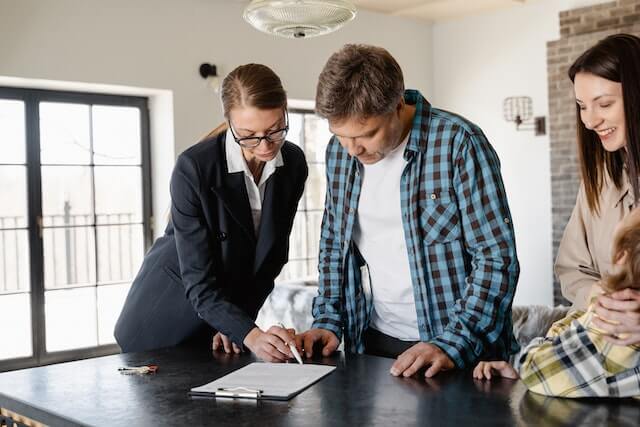 After contacting us, our property manager will personalise our care for your property. Reliance property managers locate good potential tenants and act in full compliance with current legislation, providing meaningful advice to help property owners cope with daily issues and encounters.
Why choose Reliance Property Management?
Our management is simple, delivering an all-inclusive 5.99% fee which will allow our property manager to work on maintaining your property with 24/7 attendance to issues. In addition, our property managers ensure each landlord's responsibilities, such as maintenance, are executed effectively, going above expectations without needlessly wasting your money.